A controversial proposal to ban mining in the Galilee Basin does not go far enough, some members of the public have argued.
In October, Greens MP Michael Berkman introduced a private member's bill that would ban the granting of coal mining leases for land in the Galilee Basin and also tear up any existing leases, which would include the Adani Carmichael coal mine.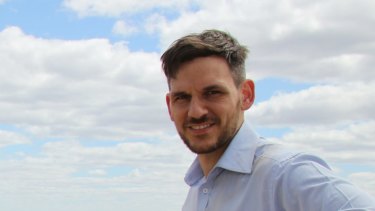 No compensation would be payable to mining lease-holders affected by the bill.
Out of 57 submissions to a parliamentary committee considering the bill, 93 per cent were supportive, with most contributions from members of the public.
More than 20 people looked further than the Galilee Basin and argued all future coal and gas projects in Queensland should be canned, with most using identical wording in their submissions.
"I believe it should be amended to prevent all new thermal coal and gas projects in Queensland, to ensure we are doing all that we can to reduce the risks of dangerous climate change," Alexis Clarke wrote in a submission.
"I look at my five-year-old and wonder whether he'll get to see the reef and wonder about the [world] he will be inheriting.
"This bill gives me hope that we could be moving in the right direction."
Paul Tuttlebee wanted existing coal mines to be stopped "forthwith" to protect "what is left of our environment".
Several said banning future coal mines in the Galilee Basin would help Australia meet its Paris Agreement targets, and called for stronger action on climate change amid droughts, heatwaves, cyclones and bushfires.
Antony McRae argued governments needed to be "courageous", in his support of the bill.
"[They need to] show true leadership by doing what is best for future generations even if it jeopardises the immediate future of the party or individual, in political terms," he said.
Some of the submissions arrived from interstate, including New South Wales and Victoria.
However, Resolve Coal said banning Galilee Basin coal would force lower-quality coal into the market and mean forgoing hundreds of millions of dollars in coal royalties.
In November, Adani announced it would self-fund a scaled-back version of its mine.
However, the project remains held up with two key environmental plans yet to be approved, including Adani's management plan for the endangered black-throated finch.
Do you like this post?